Silvana Podaras won both the #1 best presentation and #2 best paper awards at the Central European Seminar on Computer Graphics for students (2014) out of more than 20 submissions and talks (link). People went absolutely crazy after the talk and we got pinned down for questions and discussions until very late in the night.
All this as a Bachelor student. This is the proudest day of my life.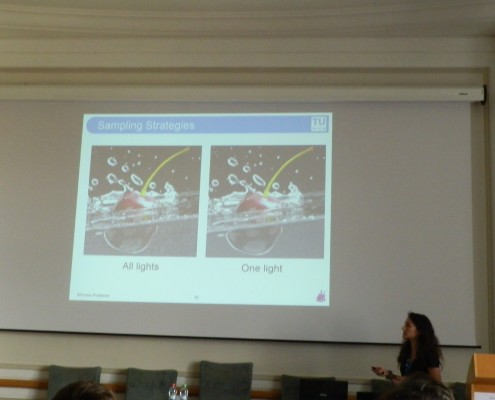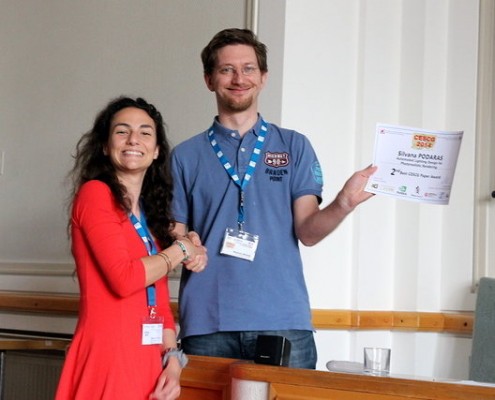 The applause after her talk (it's loud!):
https://users.cg.tuwien.ac.at/zsolnai/wp/wp-content/uploads/2014/05/award-icon.gif
94
94
zsolnai
http://cg.tuwien.ac.at/~zsolnai/wp/wp-content/uploads/2014/11/logo-300x97.png
zsolnai
2014-05-27 19:47:52
2015-09-26 16:39:17
Any Questions?