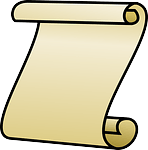 Separable Subsurface Scattering headlined
Our paper, Separable Subsurface Scattering seems to enjoy quite a bit of publicity from all over the world:
– Kotaku (EN),
– DSOGaming (EN),
– EurekAlert! (EN),
– Geeks3D (EN),
– Scientific Computing (EN),
– All of Nothing (EN),
– PC Games Hardware (DE),
– Game Zone (DE),
– Game Contrast (DE),
– Medizin & Technik (DE),
– Area Games (DE),
– TU Wien Press (DE),
– TU Austria (DE),
– Nickles (DE),
– Updatemi (DE),
– hi!tech (DE),
– Doope! (JP),
– Gamer Sky (CN),
– Huanqiu (CN),
– XXKCW (CN),
– Junmii (CN),
– Youxizh (CN),
– 3DM Game (CN),
– Danji 100 (AF),
– Gametech (RU),
– Shazoo (RU),
– BME-VIK (HU),
– index (HU) – headlined
There also seems to be a bit of buzz on twitter (mirror). I am delighted over the fact that so many people enjoy the beauty in the work we all love so much – the thing I want to do every single day of my life. Let me know if you see more!
https://users.cg.tuwien.ac.at/zsolnai/wp/wp-content/uploads/2014/02/scroll.png
150
148
zsolnai
https://users.cg.tuwien.ac.at/zsolnai/wp/wp-content/uploads/2018/05/web_logo_2018-03.png
zsolnai
2015-01-13 19:37:36
2016-10-29 15:58:50
Separable Subsurface Scattering headlined